Recently, China's largest wheel loader CLG8128H delivered its customers in Mongolia and immediately put into use.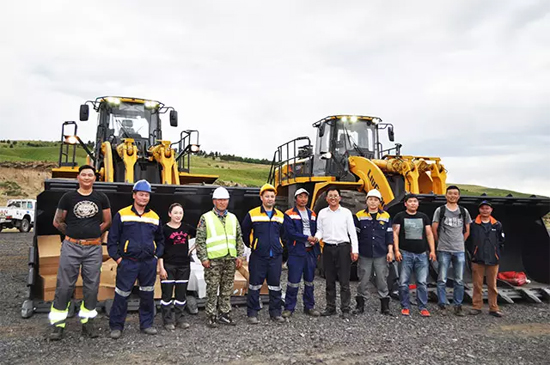 CLG8128H Loader Successfully Delivered to Mongolia Customers
The R&D and manufacturing capability of large-scale mining equipment is a symbol of the strength of construction machinery enterprises and a symbol of the brand. It has always been a contestable spot for international first-line construction machinery brands. This time from the time of order tracking to the delivery of the customer's use lasted 8 months, starting from obtaining the customer's needs, LiuGong cooperated with the distributors in a sincere manner and combined with the actual situation of the customer to formulate a meticulous and customized product marketing plan, from product manufacturing, price, All aspects of the product, such as services, parts, and total cost of use, were discussed with customers in all aspects of the product's entire life cycle, and the customer received a one-time purchase of two CLG8128H loader orders.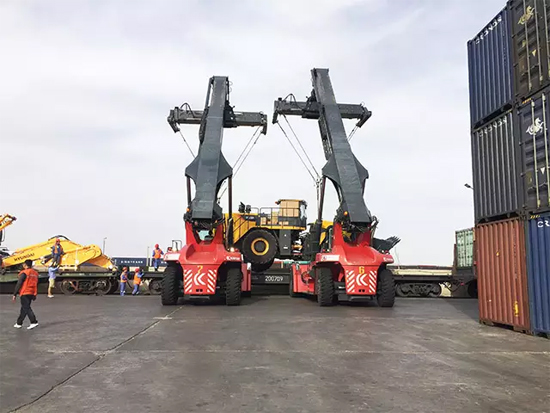 Equipment in Zamen Udre Dressup
After the signing of the contract, Liugong has developed a multi-sectoral collaborative work plan internally and made every effort to ensure that the two equipments deliver customers on time and in good quality. At the same time, in order to ensure the safe and smooth delivery of equipment to the borders, the Liugong Logistics Department began to prepare transportation plans at the beginning of the order process, planning exclusive transportation routes ahead of schedule, reducing disassembly and assembly, and arranging special people to guard the car. From the time of entering the territory of Mongolia, Liugong teamed up with the dealers to complete the equipment replacement and set up a complete terminal unloading program, which ultimately ensured the perfect delivery of the two CLG8128H loaders.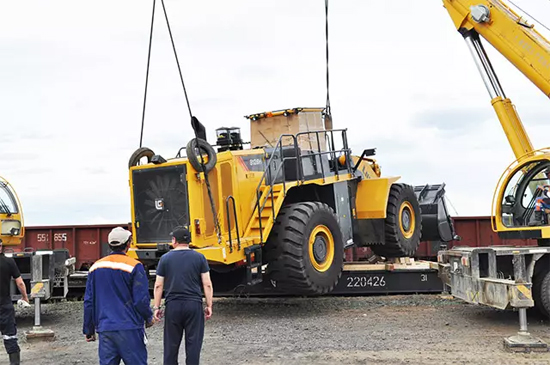 The equipment arrives at the destination dumper
In order to ensure the normal use of equipment, the first shot of overseas construction was started and the International Service Department formulated a complete post-market plan. After the delivery of the equipment, Liugong Skills Master provided complete training on maintenance, operation, and operation to the customer's operating hand, maintenance and maintenance personnel, etc., and was well received by customers. In order to ensure the normal use of equipment, Liugong specially dispatches service personnel to carry out resident services, and regularly carries out equipment health checks and maintenance.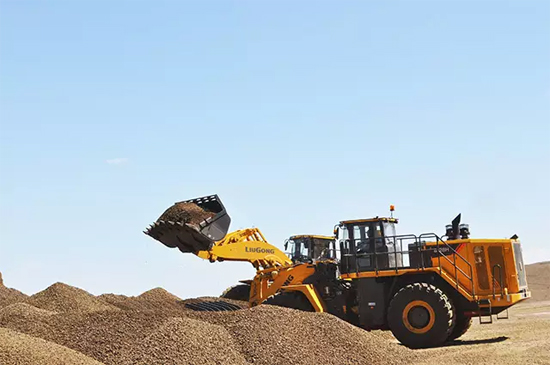 Mongolian customer on-site test
The successful delivery process of the two CLG8128H loaders is a perfect interpretation of Liugong's ability to cooperate with dealers. At the same time, it has successfully broken the pattern of monopolizing large-scale equipment by a few international brands. It is not only Liugong's internationalization business in large-scale mines. Zero breakthrough with the loader is even more a milestone. It started the Liugong H series mainframe sales in the international market.
In the future, Liugong will have more large-scale machinery and equipment to go to the international market and enter large-scale mines. Under the extreme conditions, it will show the excellent quality of Liugong's powerful equipment. (This article is from Liugong)
Related News: Liugong Loader Mongolia